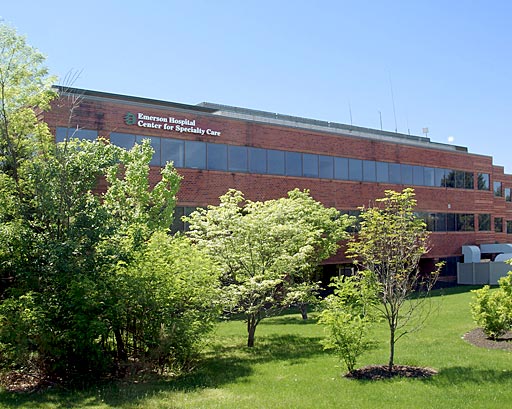 54 Baker Avenue Extension
Concord, Massachusetts
This 46,350 square foot, three story, brick office building is located adjacent to Route 2 in Concord, Massachusetts. Concord Property Management worked with the major tenant, Emerson Hospital, to redevelop the building into Emerson Hospital's Center for Specialty Care. The building contains Emerson's Wound Care Center, PET/CT scanning equipment, and a surgical weight loss center.